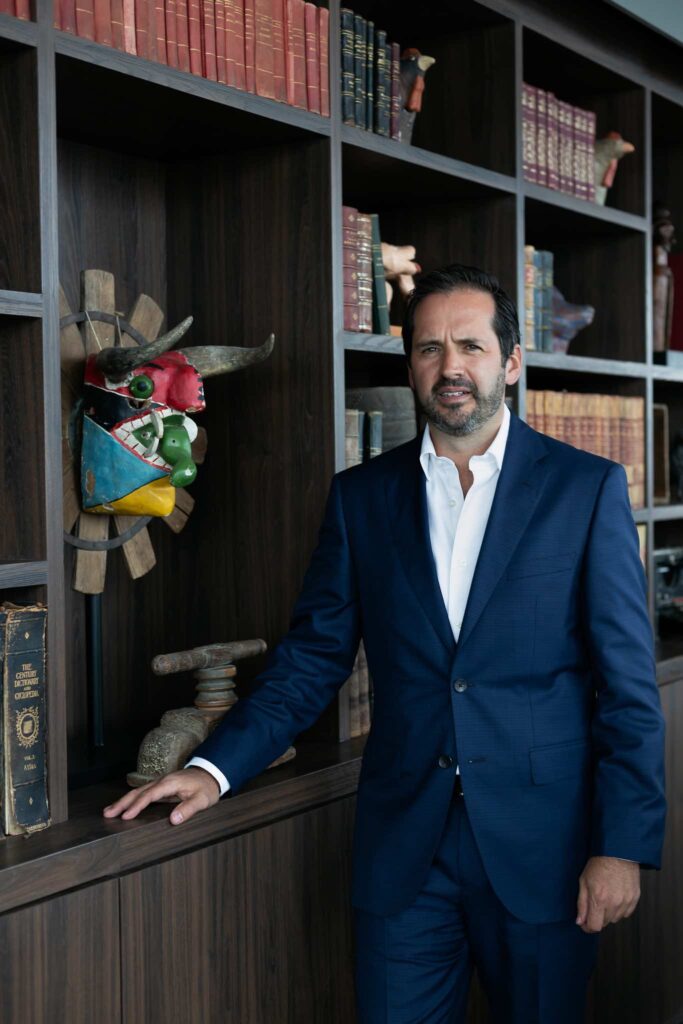 Juan Pablo Visoso
Partner, Mexico City
Juan Pablo´s practice focuses on mergers and acquisitions, banking and financing transactions, including corporate restructurings and mezzanine financing, private equity and capital markets.
He is recognized as a skilled negotiator with deep business understanding. His extensive knowledge of corporate and financial law, plus his experience in managerial positions, allows him to develop a solid practice that provides creative solutions, with a business focus. He actively applies strategic and efficient operational structures, in order to maximize value generation for his clients.
He is motivated by finding innovative solutions that positively impact his clients´ businesses. For Juan Pablo, its important to understand the business drivers behind any transaction in order to better represent them and help them achieve their goals. Throughout his career, he has built solid and trusting relationships that endure over time.
Juan Pablo holds an MBA and for over 10 years he has been the Managing Partner and General Counsel of one of Mexico´s largest and most active private equity fund, where he developed an unpararel combination of legal experience, robust business acumen and creative problem-solving capabilities.
Also, he was part of the White & Case team in Mexico City.
Recognized in several publications of "The Legal 500" GC Powerlist. Juan Pablo has served as board member and member of the audit committee of several public and private companies. He is a frequent speaker in private equity conferences.
Also, as part pf his pro-bono activities, he serves as a Board Member in two civil society organizations: Patronato Cambiando Modelos A.C. and Youth Build Mexico A.C.
MEXICO


PRACTICE AREA

LANGUAGES
English
Spanish

EducaTiOn
Texas McCombs School of Business
Escuela Libre de Derecho (ELD)