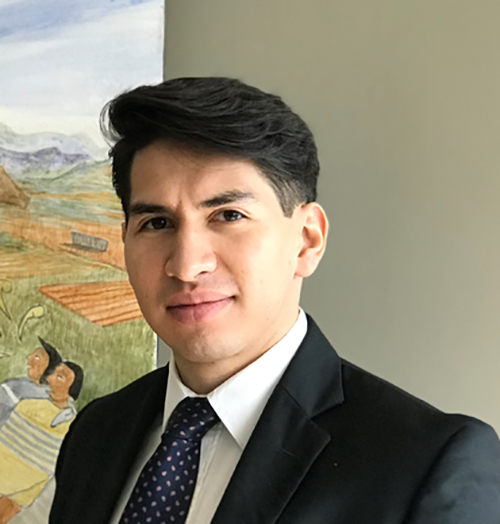 Javier Mijares
Associate, Calgary
jmijares@smpslegal.com
Javiers professional practice includes consulting and compliance in the value chain of the Hydrocarbons Sector. He has participated in the development and design of environmental and safety regulations in the Hydrocarbons Sector.
Javier specializes in Environmental Law, also has experience in Corporate Law, as well as extensive practice in Accountability, Transparency and Access to public information.
Before joining SMPS Legal, Javier was part of the talent development program at Deloitte Mexico in the Tax and Legal Services Area. In the Industrial Management Unit of the National Agency for Industrial Safety and Environmental Protection of the Hydrocarbons Sector (ASEA), he served as Deputy Director of the Legal Support Area.
He is a Law graduate from the Universidad Nacional Autónoma de México (UNAM), has a Diploma in Energy Law from the School of Government and Public Administration of the Instituto Tecnológico y de Estudios Superiores de Monterrey (ITESM), as well as seminars on Economic Complexity and Global Value Chains in Hydrocarbons, and Regulation of the Midstream and Downstream of Hydrocarbons by that same School.
Javier has several courses taught by the Health & Security Laborator of the United Kingdom, the National Institute of Transparency, Access to Information and Protection of Personal Data, and the Universidad Nacional Autónoma de México (UNAM).
CANADA
jmijares@smpslegal.com



PRACTICE AREA
Energy & Natural Resources

LANGUAGES
English
Spanish


EDUCATION
Universidad Nacional Autónoma de México (UNAM)
Instituto Tecnológico y de Estudios Superiores de Monterrey (ITESM)