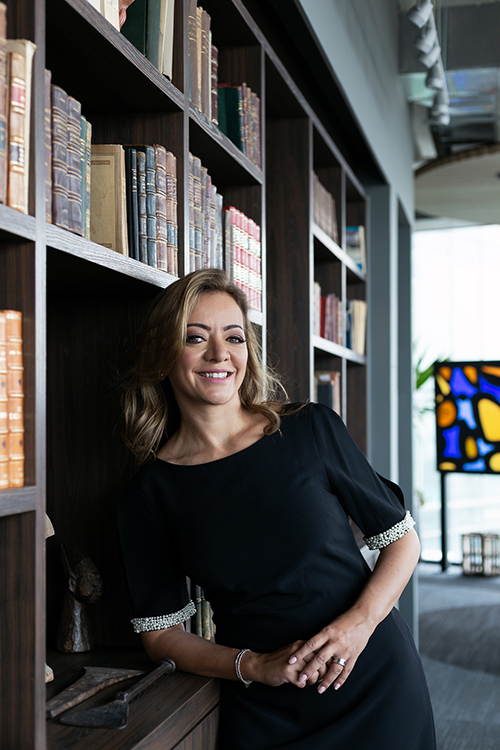 María Esther Rey
Partner, Mexico City
erey@smps.com.mx
María Esther has more than 20 years of experience as a corporate transactional attorney, advising clients on operational, transactional and real estate matters in Mexico and abroad.
María Esther has participated in mergers and acquisitions, credit negotiation, project financing for various businesses and structuring guarantees for different industries. She has extensive experience in investment trusts, guarantees, administration, and trusts with business activities, in addition to having very solid legal bases that have allowed her to advise her clients in a comprehensive manner, including on labor and industrial property issues.
María Esther's main professional motivation is to use her advisory to help clients achieve their business objectives. She is driven by the satisfaction of offering strategic support, alongside the multidisciplinary vision of her team, which boosts clients to achieve their goals while mitigating any risk.
Due to her combined professional career-path as an in-house lawyer in Mexican and multinational companies and as an external advisor in prestigious law firms for more than 15 years, María Esther has developed business instinct and extensive knowledge of clients' needs. This experience has enabled her to create and implement practical and innovative legal solutions, solidly built based on her deep technical knowledge.
Her advisory comprehends an accurate risk assessment and efficient solutions according to the clients' interests, always on a legal basis.
María Esther performs pro-bono activities in Abogadas MX and in foundations such as Michou y Mau, Asociación Ale and Fundación Padma.