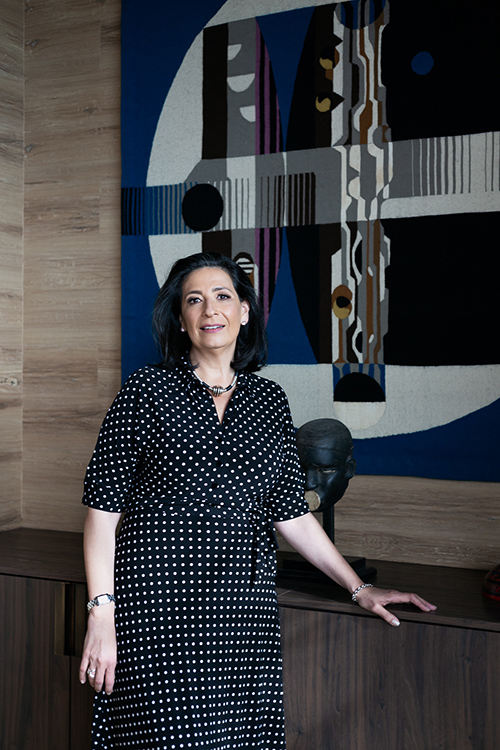 María Teresa Paillés
Partner, México City
tpailles@smps.com.mx
María Teresa has more than 30 years of experience advising clients on high-level transactions, both nationally and internationally. She specializes in real estate, mergers and acquisitions, financial and credit operations, public and state tenders, AAP projects and general corporate law.
Her main motivation is to assure efficient business deals for her clients. Each transaction is different, which allows her to maximize her creativity to successfully advise her clients.
Maria Teresa has worked in diverse law firms in New York and Mexico. In the real estate industry, she advises developers, investors, REITs, among other key real estate players, in the implementation, design, and documentation of real estate housing projects (of social, medium and residential interest), shopping centers, retail, projects, distribution centers, offices, hotels, timeshares and fractionals. She has extensive experience in the structuring of real estate projects, including the creation of real estate trusts.
Maria Teresa is a seasoned lawyer in the development and implementation of M&A transactions, investment, and in the establishment of alliances, particularly in real estate and hotel, manufacturing and food and beverage industry.
In the finance sector, María Teresa has participated as a lawyer for creditors and debtors, in the structure, negotiation and formalization of loans with and without guarantees, syndicated loans, financing of infrastructure projects, guarantees and other accessory contracts.
She advises both public and private entities in public tenders, called by federal and state authorities, for construction projects (roads, hospitals, airports, electricity generation plants, etc.).
She is a founding partner and board member of Abogadas MX, an NGO that promotes professional development for women lawyers. She is also a 2018 Fellow of the Leadership Council on Legal Diversity, a US NGO that promotes inclusion for lawyers.