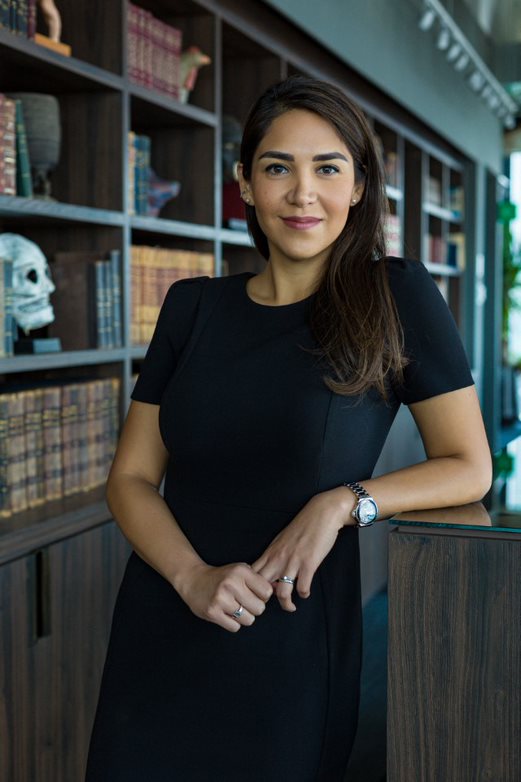 Nadiezhda Vázquez Careaga
Associate, Mexico City
nvazquez@smps.com.mx
Nadiezhda is an experienced lawyer who has focused her practice on supporting companies in structuring bylaws for the incorporation of companies, shareholder's meeting minutes, entries of corporate ledgers, issuance of stock certificates and granting powers of attorney.
She has advised clients on their contractual relationships, including the review of amendment agreements and warranties termination agreements (mortgages and pledges) and sale and lease contracts.
Also, she has experience in Banking and Finance Law, advising clients in the constitution of trusts and amendments; additionally, she has provided corporate advice to companies on foreign investment matters.
On the other hand, she has performed real estate audits to verify that the properties that will be contributed to different real estate investments trusts (REITS) comply with the legal and business requirements.
Likewise, she has experience on drafting various agreements such as leasing, purchase and sale of property, services, and mortgage loans and guarantee trusts in the real estate market.
Before joining SMPS Legal, she worked at Notary Public No. 230 of the Federal District under Mr. Alfredo Bazúa Witte supervision and at the Aguilar, Chávez-Nieto & Villagrán law firm, in the areas of civil and commercial litigation, as well as in the corporate area. Later, she was part of Cervantes Sainz, in the labor consulting area and in Romo Paillés, in the corporate and M&A area.
She received her JD from the Escuela Libre de Derecho, and she holds a Master's degree from the Escuela Libre de Derecho.