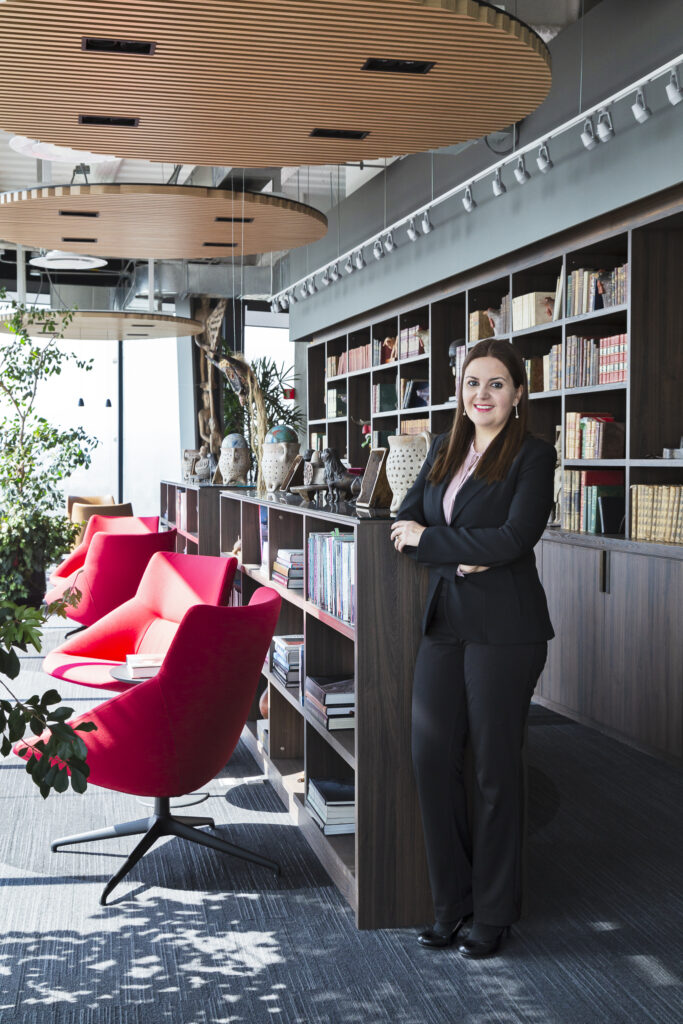 Fernanda Garza Magdaleno
Partner, Mexico City
Fernanda Garza is a partner at SMPS Legal and heads the Competition & Antitrust and International Trade practices. She has over 20 years of experience advising national and multinational companies in such disciplines.
Fernanda has a recognized international public-private career that includes having been part of the negotiating team of free trade agreements on behalf of Mexico and having worked as an international official in Switzerland at the World Trade Organization (WTO). She was also part of the legal team of the Mexican Federal Economic Competition Commission (COFECE), handling numerous antitrust proceedings. In the private practice, Fernanda has also wide experience in the areas of Competition & Antitrust and International Trade.
Her main motivation is to provide in-depth and top-quality legal advice to her clients. She seeks the best strategies and solutions for the problems faced by her clients' businesses, understanding that each transaction requires a unique perspective and specific analysis.
In the Competition & Antitrust practice, she has extensive experience that combines her perspective both as a government official of the Mexican Competition Authority and as a private practitioner representing national and international companies. Her expertise covers all areas of Competition & Antitrust Law, including pre-merger notifications, leniency applications, investigations and administrative trial-like proceedings regarding collusive conducts and abuse of dominance, proceedings regarding barriers to competition and essential facilities processed by the COFECE and the Federal Telecommunications Institute (IFT), as well as litigation processes before Constitutional courts (amparo trials) against the resolutions issued by the competition authorities.
On International Trade, she can provide a unique vision given her national and international experience in the field. Fernanda has advised national and international clients on customs law and international trade consulting, export and manufacturing promotion programs, and the application of international agreements. She has led litigation before administrative authorities and the judiciary and has been involved in the dispute settlement mechanisms of the international treaties to which Mexico is a party, the World Trade Organization (WTO) system and unfair trade practices procedures.
Prior to joining SMPS Legal, she worked in the Antitrust and Foreign Trade teams of several leading Mexican law firms and served as Director of Proceedings at COFECE, where she led and participated in numerous antitrust proceedings.
She also served as an international official in the Legal Affairs and Rules Divisions at the WTO headquarters in Geneva, Switzerland, where she advised international dispute settlement panels between States regarding foreign trade, being one of the few Mexican lawyers with professional experience in the legal divisions of the WTO. She also worked for the Mexican Ministry of Economy, where she negotiated free trade agreements on behalf of Mexico, including the Comprehensive and Progressive Agreement of Trans-Pacific Partnership and the Pacific Alliance.
Fernanda has been recognized by reputable legal directories such as Chambers and Partners, Legal500 and Best Lawyers.
She authored a book on International Trade Law and co-authored the Mexican chapter of a book on Antitrust Law in Latin-America, as well as several academic articles in English and Spanish on Antitrust and Trade Law. She has lectured International Public Law and WTO Law in the "Universidad Iberoamericana" in Mexico City.